The Czapp Wedding
About this Event
Chris Czapp is a childhood friend. Technically, he's my younger brother's childhood friend. Chris and my brother Erwin went to the same middle school and subsequently the same high school. Chris would frequently visit our house and eventually became the third son in the household. Acquaintances come and ago, but Chris has been the rare exception and a real friend: I've known him for almost half of my life. We even still regularly hang out and frequently attend Detroit Red Wings games together.
I still remember when I first met Jen. It was shortly I had moved out from my parents' place and I was home visiting. Chris brought his then new girlfriend, Jen, to my parents' place while Erwin and Chris were playing video games. Admittedly, I can be initially socially awkward in initial meetings and I remember not really knowing how to start conversation with Jen. Over time, between lighthearted conversations, a bar night here and there, and our mutual passion for the Detroit Red Wings, we became friends. Much like Chris, she just fit into the "family".
About a year ago, Chris reached out and honored me with the opportunity to shoot his wedding and I couldn't pass up the chance.
The wedding and reception were held at "The Homestead" in Glen Arbor, MI just outside of Traverse City. It's quite a drive from Detroit: almost five hours in total. There are no direct highways to it: the last hour of drive is almost all backroads. This beautiful venue was tucked away from society and the amazing scenery proved to be a great backdrop for a fantastic wedding. The wedding ceremony itself took place on a hill overlooking Lake Michigan.
Moments from This Event
Jen Getting Done Up
The Future Mrs. Czapp
Looking Good, Brother
The First Look
Bride and Father of the Bride Arrive
Mr. and Mrs. Czapp
The (Ice Cream) Cake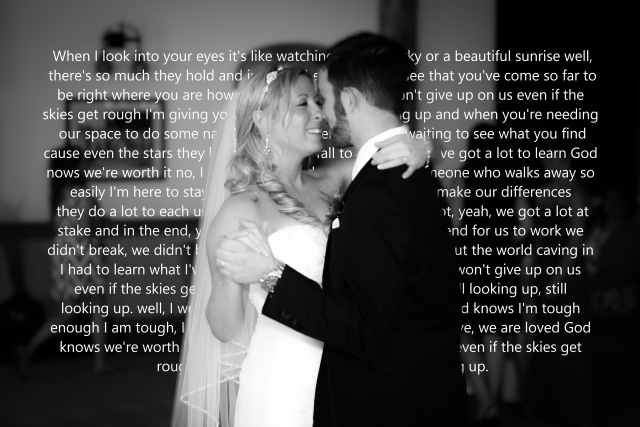 The First Dance
Photo Set on Flickr
The full photo set can be found here: Czapp Wedding [June 2013] on Flickr.